The 4th of July is rich in celebration that has traditions many do every year from backyard BBQs, spending time with family and friends, the day spent at a beach or pool, picnics in a park, to watching fireworks. Yet, I began to wonder how do Quilters celebrate this holiday? Of course, when my inquiring mind questions something I start researching the internet and asking others. Today, I want to share with you some insights that I found. And, I hope you'll let me know how you are celebrating the 4th of July too!
Jocelyn (
Just A Little Southern Hospitality
) created a beautiful Patriotic table setting. Pop on over to her blog to see more photos and hear more about how she celebrates the 4th, as a quilter!
Wouldn't these cute Patriotic Placemats, by Patrick Lose Studios, be cute on your table. Maybe we can make some for Labor Day?
Of course, many quilters will display a Patriotic wallhanging.
And some quilters might take time to quilt on the 4th. They might even make a quilt or quilt block for Quilts of Valor. I'm actually working on some hand applique' star blocks for QOV today!
Some quilters decorate their bed with a beautiful Patriotic quilt.
Some quilters go on a picnic in the park on the 4th. But, don't you think they should make a patriotic quilt for such a picnic on the 4th of July?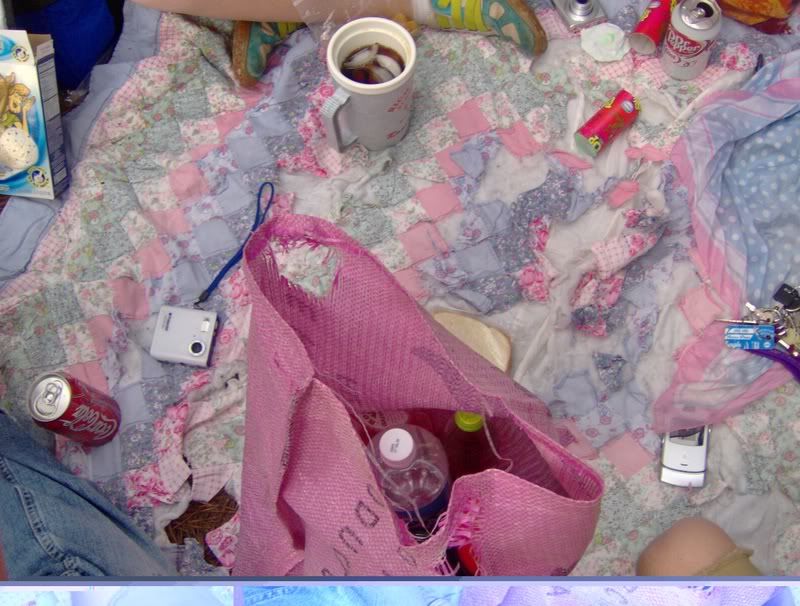 And, some take time to upcycle an old tshirts or embellish a new one to create a Patriotic shirt.
Having a cozy Patriotic pillow also makes sense that one should sneak in a little cat nap on the 4th. After all, it will be an exciting night watching beautiful fireworks, so catnaps are a great way to enjoy the day today!
And, some quilters have made beautiful Patriotic Bunting.
Of course, you can't forget about your dog. I was delighted when I spotted this very cute no sew Patriotic pet scarf. Isn't it cute?
You can click on the images above, for more information. And, many of the above ideas have tutorials too!
I do hope you have a very Happy 4th of July. We'll be getting together with friends for a beach BBQ and watch the fireworks tonight. Want to know how you can recognize me in the group as a quilter? I'll be the one that brings the Patriotic quilted table topper, Patriotic Bunting, and wearing an upcycled/embellished Patriotic shirt....plus, my Patriotic shoes!
So, time to share what you are doing to celebrate the 4th of July and will others be able to spot that you are a quilter?