You may have missed it, but I've decided to work on a Ten Step program for quilters that need to re-claim their sewing room and de-stash. I'm currently working on my
Step 1 De-Stash activities
.
While I think I'll find more things I need to find a new home for, today I'm sharing insights on a few items that I'd like to eliminate from my stash. Possibly you are interested in one or more of these items. But, I'm also adding this to a linky where other quilters are also sharing insights on items that they'd like to eliminate from their stash. You are invited to participate in this Spring De-Stash activity by sharing items you'd like to get rid of, as well as shopping for items you might like to buy from a fellow quilter, or negotiate a direct trade with them. Thus, I hope you'll pop over and
take a look at all of the entries
by participants in this Spring De-Stash effort. But, pop back as many of us will be updating our entries through the month.
Email
me if you are interested in any of the items that I'd like to de-stash.
Padded Tote bag - Tapestry - never used
Perfect bag to carry a small portable sewing machine. $20 Sadly, shipping costs on this bag are estimated at $20.
Book: Friendship's Offering:
Techniques & Inspiration for Writing o
n Quilts, by Susan McKelvery
Excellent Condition. New $18. $2.50
Book "Facebook for Dummies"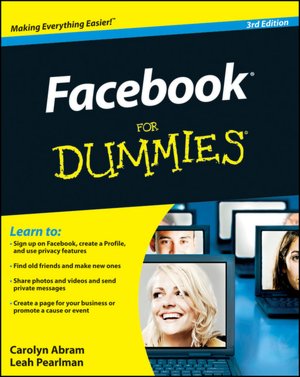 $22 list, asking $8.
Template: Easy Diamond Template by Omnigrid.

***SOLD***
New in package. Never used. Asking $3
Portable Design Wall

***SOLD****
Portable Design Wall, by Cheryl Ann, used, good condition. 72"x72" 100% cotton flannel, weighs less than 7 pounds, includes bag. New $139. Asking $70.
FABRIC: Charm Squares

***SOLD***
This 5" Charm Square collection includes 50 "fussy" cut pieces of tropical fabric, all 100% high quality cotton. $5
This fabric is a brocade type that looks like silk, but I truly am not certain what it is. I think it would make a cute purse, vest or other project. There is over a yard of fabric. $2
Janome Jem 720
excellent condition

***SOLD***
Plenty of extras including sewing table, bobins, 6 feet (including walking foot and one foot not shown), tote bag, etc.. $300
Other items that I plan to add to this list shortly include:
Serger thread
sewing & quilting thread
quilt rulers & templates
cricut
quilt frames (small)
AccuQuilt die, new in unopened package
Bernina Compact Flash, new (never used)
Terms are for buyer to pay shipping. I'm also open for trades and interested in the following:
Books: Great Sets or Setting Solutions, published by Sharyn Craig
Book: All-in-One Quilter's Reference Tool, published by CT Pub
Just about any book or dvd on free-motion quilting or precision piecing, or machine embroidery designs.
Don't forget to go visit all the entries in this
Spring De-Stash event
, as you'll find many more items that quilting, sewing and/or embroidery enthusiasts may want. This event will run thru March 15th, when I will host another updated Spring De-Stash event with more items from our sewing rooms that we all want to eliminate, to free up space.